12 FEBRUARY 2019
KUALA LUMPUR, MALAYSIA
SUPPORTED BY THE MALAYSIAN COMMUNICATIONS AND MULTIMEDIA COMMISSION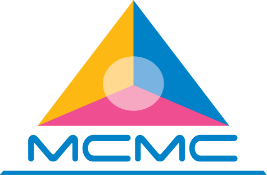 Following on from 2018's very successful visit to Singapore, the IIC's Regional Regulators' Forum (RRF) will be returning to Asia in 2019, to Kuala Lumpur. The RRF will be held on 18 February followed by the Telecommunications & Media Forum on 19-20 February.
The region is undergoing rapid change and technological development, presenting rich opportunities for the telecommunications, media and technology sector to help drive economic and societal benefit. The policy and regulatory considerations are complex and varied and the IIC is ideally positioned to enable fruitful discussion between all parties.
The RRF will see senior regulators from across the region and beyond come together in Kuala Lumpur to discuss the issues that affect them today, as well as keeping an eye on what the future may bring. To see what was discussed at the Asia 2018 Regional Regulators' Forum, click here
More information will be released about the RRF in due course. To ensure that you don't miss an update, you can set your IIC mailing preferences here.
WHY REGULATORS VALUE THE REGULATORY FORUM
There are many demands on your time and many industry events for regulators and industry to attend. IIC events are different. The Regional Regulators' Forum is a network of like-minded senior professionals, communicating and supporting one another in challenging roles. It attracts participants from all around the world and we discuss regional issues set against a global backdrop. The meetings (for statutory regulators only) are big enough to hear diverse opinions and small enough to enable private networking, intimate meetings, informed debate and a chance to catch up with colleagues from around the world.
Participants are able to speak freely, facilitating the open and honest exchange of information, and maximising opportunities for the sharing of best practice among peers.
The International and Regional Regulators' Forums give senior players from National Regulatory Authorities an environment in which they:
– Gain current information and insights
– Explore the far-reaching implications of new technology
– Showcase their regulatory work in a collegiate arena
– Get validation and constructive feedback on their ideas from international peers
– Build supportive and strategic relationships