EVENT SOLD OUT – WAITLIST ONLY
Join industry colleagues on Monday, 11th February 2019, for an informative half day morning seminar to unpack the insights contained in the ACCC's preliminary Digital Platforms Inquiry report released 10 December 2018. That preliminary report shines a spotlight on the impact of Google and Facebook on the Australian media industry and associated competition, consumer and privacy issues and possible regulatory responses.
The seminar will have leading experts from the public and private sectors contribute to the policy debate, helping attendees to form views before the cut-off date for submissions on 15 February 2019.
KEYNOTE SPEAKER: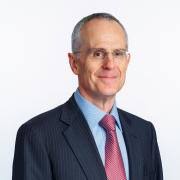 Rod Sims, ACCC Chair
PANEL DISCUSSIONS
Panel 1 – Competition in media and advertising services market
Moderated by Clifford Chance partner, Dave Poddar:

Scott Gregson – Executive General Manager, Mergers and Adjudication Review Division (including Digital Platforms Inquiry and Consumer Data Right)
Thomas Vinje – Partner, Chairman, Global Antitrust Group, Clifford Chance
Lauren Solomon – CEO – Consumer Policy Research Centre
Melanie Drayton, Assistant Commissioner, Regulation and Strategy, Office of the Australian Information Commissioner
Bridget Fair, CEO – Free TV Australia
Panel 2 – Impact of Digital Platforms on the supply of news and journalist content and implications for media content creators, advertisers and consumers
Moderated by Holding Redlich partner, Angela Flannery.
Professor Derek Wilding, IIC Australian Chapter President and Co-Director of the Centre for Media Transition – an overview of the Centre's report The Impact of Digital Platforms on News and Journalistic Content prepared for the ACCC as part of the inquiry.
Creina Chapman, ACMA Deputy Chair and CEO
Georgia-Kate Schubert, Head of Policy and Government Affairs, News Corp Australia
Simon Milner, Vice President Public Policy APAC, Facebook
Tony Hale, CEO, Communications Council
Seminar concludes at approximately 12.30 pm followed by a light lunch.
Venue:
Clifford Chance Sydney
Level 16
1 O'Connell Street
SYDNEY
Cost: $150 – includes light lunch
$75 for individuals from IIC Member Organisations