4-5 DECEMBER 2018
SUPPORTED BY VERIZON, WASHINGTON DC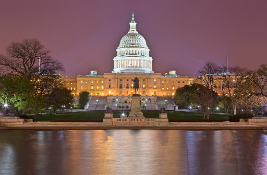 December 2018 sees the IIC return to Washington DC for our annual Telecommunications and Media Forum (TMF). Taking place just a few weeks after the midterm elections, at the end of the Administration's second year, we will once again bring together leaders of technology and communications businesses and regulatory bodies to discuss the policy and regulatory roadmaps for the Americas and the rest of the world.
Forum presentations are on the record but subsequent discussions are under the Chatham House Rule. This enables participants to speak freely, facilitating the open and honest exchange of information, and maximising opportunities for the sharing of best practice among peers.
More information will be released soon, so keep checking the website. To ensure that you don't miss an update, you can set your IIC mailing preferences here.