Join the IIC Australian Chapter, Bird&Bird and our guest panel for an end of year event as we review and discuss some of the major developments in media and communications laws that have played out around the globe during 2019.

This event will feature video insights from a number of key jurisdictions including the United Kingdom, the Netherlands, Australia and Brussels.

The highlight will be a panel discussion focusing on the impacts, key regulatory responses, reforms and developments that may be played out during 2020.  

The panellists are two of Australia's leading media General Counsel, and Professor Barbara McDonald. Professor McDonald wrote the 2014 Australian Law Reform Commission Report proposing the tort of privacy now supported  by the ACCC in its Digital Platforms Report.

Panel members will explore some key developments and discuss their relevance to the Australian sector and marketplace.

IIC President Chris Chapman will provide introductory remarks to the video and our guest panel will be facilitated by Bird&Bird Partner, Sophie Dawson.
Panel includes: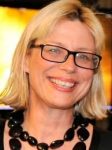 Lesley Power – General Counsel at Special Broadcasting Service (SBS) Australia Lesley is a senior media executive with more than 20 years' experience in media law and business, strategy and team leadership.

She has served as a Non-Executive Board Member on the Boards of Artspace Visual Arts Centre (Sydney) and Performance Space, one of Australia's leading development and presentation organisations for inter-disciplinary arts. She is currently a Non -Executive Board Member of Critical Path, Australia's leading centre for choreographic research and dance development.
Lesley is a member of the Media and Communications Committee of the Law Council of Australia.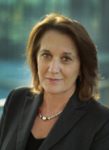 Barbara McDonald – Professor at University of Sydney Law School, Fellow at the Australian Academy of Law
Barbara McDonald is a Professor at the University of Sydney Law School and a Fellow at the Australian Academy of Law. She teaches in Torts, Equity, Torts and Contracts II for the undergraduate programme, and Advanced Obligations and Remedies in the postgraduate programme. She is currently the Director of the Sydney Law School in Europe programme, which conducts courses in Berlin and Cambridge, and elsewhere, and has been the Director of the JD programme. Barbara recently served as a Commissioner of the Australian Law Reform Commission in Sydney where she headed the Inquiry into Serious Invasions of Privacy in the Digital Era. The Inquiry was completed in June 2014 and the Final Report tabled in Federal Parliament on 3 September 2014.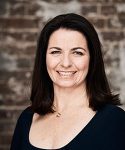 Rachel Launders – General Counsel and Company Secretary at Nine Entertainment Co.
Rachel Launders joined Nine in 2015 as General Counsel and Company Secretary.
She has worked with the Nine group for more than 10 years, having been a key external legal adviser as a partner at Gilbert + Tobin. Rachel has played a central role in many strategic and defining transactions for the Nine group, including its IPO and the acquisition of the Perth and Adelaide Nine stations, affiliate arrangements and major sports rights.
Rachel holds a Bachelor of Laws (Hons) Degree from the University of Sydney and a Graduate Diploma of Applied Finance and Investment from the Financial Services Institute of Australasia. She is a fellow of the Financial Services Institute of Australasia, and a member of the Australian Institute of Company Directors.
DATE: Wednesday 4 December 2019
TIME: 5.30 pm – 7.30 pm
The panel discussion follows after the IIC Australian Chapter AGM that will commence at 4.30 pm
VENUE: Bird & Bird
Level 22, MLC Centre
19 Martin Place
Sydney
TICKETS: $85.00 GUEST
$65.00 IIC MEMBER
Tickets available here.