Thursday, 17 September 2020
11:00 AEST
Duration: 2 hours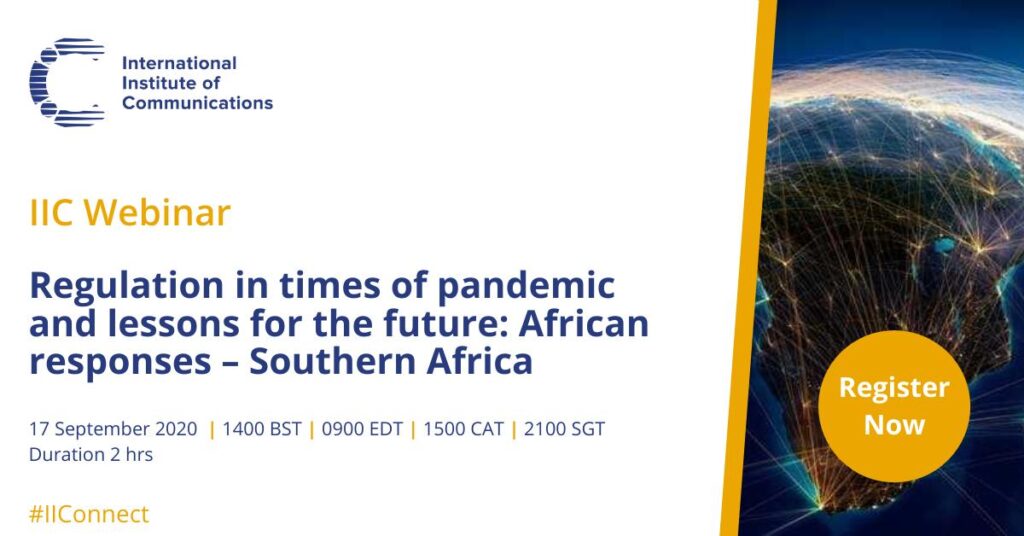 The COVID-19 pandemic has affected different countries at different paces, forcing industry players and regulators, along with governments, to take action to support national strategies aimed at guaranteeing continuity of essential services, protecting lives and reducing the negative impact on the economy.
Regulators have taken a number of steps so that the continuity of services can be guaranteed – how might these actions inform and facilitate future modernisation of current regulatory frameworks? Will industry obligations continue? What does the 'new normal' look like from a policy, regulatory and commercial perspective?
Read more here about the event and how to register your interest.