International Institute of Communications Telecommunications and Media Forum
Tuesday 3 July 2018
Speech by ACMA Chair Nerida O'Loughlin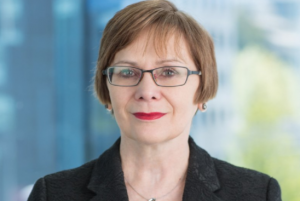 Good morning and welcome to Sydney. Thank you to Chris Chapman and the IIC for bringing its important Telecoms and Media Forum to Australia and for the invitation to address you today.
I would like to acknowledge the Gadigal People of the Eora Nation as the traditional custodians of the land on which we meet today. I pay my respects to their elders past, present and emerging.
It continues to amaze me just how quickly the next wave of technology arrives, how rapidly the communications sector adapts and how readily Australians embrace the changes. Undoubtedly, the communications sector is now central to the work, home and social lives of all Australians.
It is also clear that expectations on the sector are only likely to increase. This forum is a timely opportunity to reflect on how we can deal with the challenges we collectively face in regulating the fast-moving communications environment.
In my comments I will cover:
Some of the major shifts we expect in the Australian communications landscape over the next four years
Current and expected future guiding principles
The opportunities and challenges of principles-based regulation.
Download the full speech.