Date: 15th-16th August 2023
Location: Dexus Place, Level 15, 1 Farrer Place, Sydney
For the first time since 2018, the IIC's Telecommunications and Media Forum (TMF) will be held in Sydney for two days this August, providing an excellent opportunity for members and industry participants to come together to discuss hot topics through its two-day programme. One of a series of forums held around the world each year, the respected TMF programme creates an environment to share knowledge and best practice and enables the opportunity for all to learn through keynote speakers, panel sessions, presentations and renowned specialists.
The Forum will comprise the following topics:
Tuesday 15 August 2023
• The impact of AI on content production, distribution and consumption
• The future of communications infrastructure in the region
• Protecting consumers from scams or frauds perpetrated through electronic communications
• Online Safety Act – implementation, enforcement, international comparisons
Wednesday16 August 2023
• Shedding light on the 2023-2030 Cyber Security Strategy….and what's all the fuss about TikTok?
• Consumer data protection: the future of privacy regulation and the impacts on the communications sector
• Mergers and competition across the media, technology and telecommunications sectors
Confirmed Speakers
Michelle Rowland MP (The Hon.) – Federal Minister for Communications, Australian Government
Ms Rowland was elected to the House of Representatives in 2010 as the Member for Greenway. Prior to entering Parliament, she was a senior lawyer specialising in competition and regulation in the telecommunications, media and technology sectors.
In 2013 she was appointed Shadow Minister for Citizenship and Multiculturalism, and Shadow Assistant Minister for Communications.
In October 2015, Ms Rowland was elevated to the Shadow Cabinet and appointed the Shadow Minister for Small Business and Shadow Minister for Citizenship and Multiculturalism.
Ms Rowland was re-elected at the July 2016 election and appointed Shadow Minister for Communications. Michelle was again re-elected at the May 2019 election.
In June 2022, Ms Rowland was sworn in as the Minister for Communications.
Ms Rowland has served as a Councillor and Deputy Mayor of Blacktown City Council, Chair of Screen NSW, and a Director of the Western Sydney Area Health Service.
Michelle is passionate about affording everyone, regardless of their background, equality of opportunity.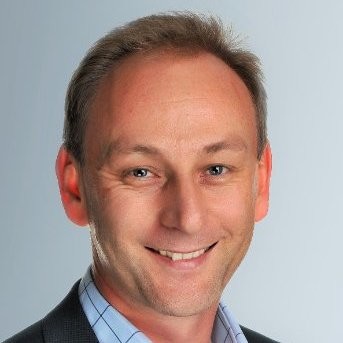 Andrew Cope – Managing Director, Australia, New Zealand, and Pacific Islands, Nokia
Andrew Cope is a seasoned telecommunications professional currently serving as the Managing Director for Nokia in Australia, New Zealand, and the Pacific Islands. With extensive expertise spanning several decades, Mr Cope has played pivotal roles in the industry, particularly in the Asia-Pacific and Japan (APJ) region.
Beginning his career at Alcatel in Sydney during the 1990s, Andrew quickly established himself as a capable and driven professional. Joining Nokia later, he showcased his versatility and leadership skills in various pivotal roles. Notably, as the Head of South Korea, Andrew secured lucrative 5G contracts and led successful product rollouts for major South Korean operators, collaborating closely with the Mobile Networks Business Group to define early 5G portfolio requirements.
Mr Cope's expertise extends beyond South Korea. As the Head for Southeast Asia, he oversaw Nokia's operations in the Philippines, Malaysia, Bangladesh, Myanmar, and Sri Lanka, driving growth and implementing strategic initiatives. Previously, as the Head of Sales Development for North Asia, he shaped market strategies, selected bids, allocated resources, and closed successful deals in countries such as Thailand, Bangladesh, Vietnam, Cambodia, and Laos.
Throughout his career, Andrew has developed a deep understanding of the telecommunications landscape, fostering strong relationships with clients and industry stakeholders. His dedication and results-driven approach have been instrumental in Nokia's success in the APJ region.
Returning to his home country of Australia after almost two decades, Andrew brings a wealth of international experience and a global perspective to his role as Managing Director. Based in Sydney, he is committed to leading Nokia's initiatives in Australia, New Zealand, and the Pacific Islands, driving innovation and shaping the future of telecommunications in the region.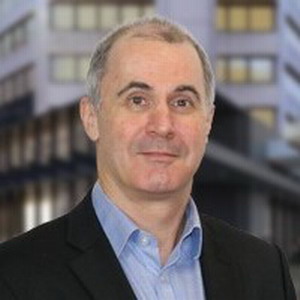 Andrew Cope – Managing Director, Australia, New Zealand, and Pacific Islands, Nokia
Andrew Williams joined ACCAN as the Director of Operations in 2019, was appointed Deputy CEO in July 2021, and became CEO in March 2022.
Mr Williams is an experienced executive with extensive operations, management and commercial experience and a demonstrated track record in achieving planned outcomes, enhancing customer focus and driving process improvement. His experience base spans a wide range of commercial disciplines in both private and public sector industries.
He is a graduate of the Australian Institute of Company Directors and holds tertiary qualifications in Arts, Business Administration, and Law.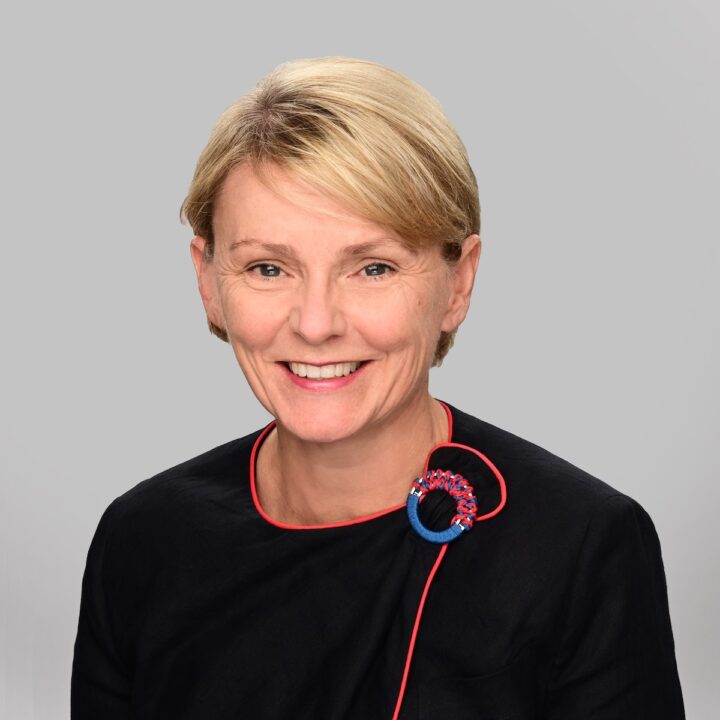 Angela Flannery – Partner, Quay Law Partners; President of the IIC Australian Chapter
Angela is a partner of Australian law firm Quay Law Partners. Angela has over 20 years' experience as a partner in private practice and in senior Australian Commonwealth Government roles. She has broad commercial law expertise in transactional and regulatory matters, with a focus on telecommunications, media and technology, as well as data and cybersecurity.
Ms Flannery's areas of expertise include assisting clients in making submissions to Government consultation processes on regulatory reform (particularly in the areas of digital markets, content regulation and privacy), providing advice to clients in investigations and interactions with government agencies and assisting clients in obtaining licences and regulatory approvals, as well as advising corporates regarding compliance with the Competition and Consumer Act, the Telecommunications Act, the Broadcasting Services Act and other Australian law and regulation, including consumer protection and privacy issues relating to telecommunications, technology and ad tech.
As well as being President of the International Institute of Communications, Australian Chapter, Ms Flannery is a member of the auDA Licence Review Panel (auDA is Australia's domain name administrator).
Click here for Linkedin profile.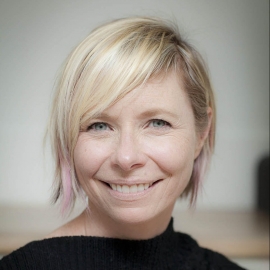 Anna Draffin – Chief Executive Officer, Public Interest Journalism Initiative
Anna Draffin is an impact strategist across government, nonprofit and private sectors with a focus on policy, investment and infrastructure to drive economic and social return. She brings insight from a range of industries that have faced market transformation and uncertainty. She was appointed CEO of PIJI in March 2020, having served as strategic advisor to the board since late 2019.
Ms Draffin chairs the Victorian Government's Inner Metropolitan Partnership that advises on priorities for jobs, services and infrastructure and a member of the the Government's Metropolitan Development Advisory Panel. She is also a Non-Executive Director of the Community Council of Australia and sits on the Homes Melbourne Advisory Board (City of Melbourne).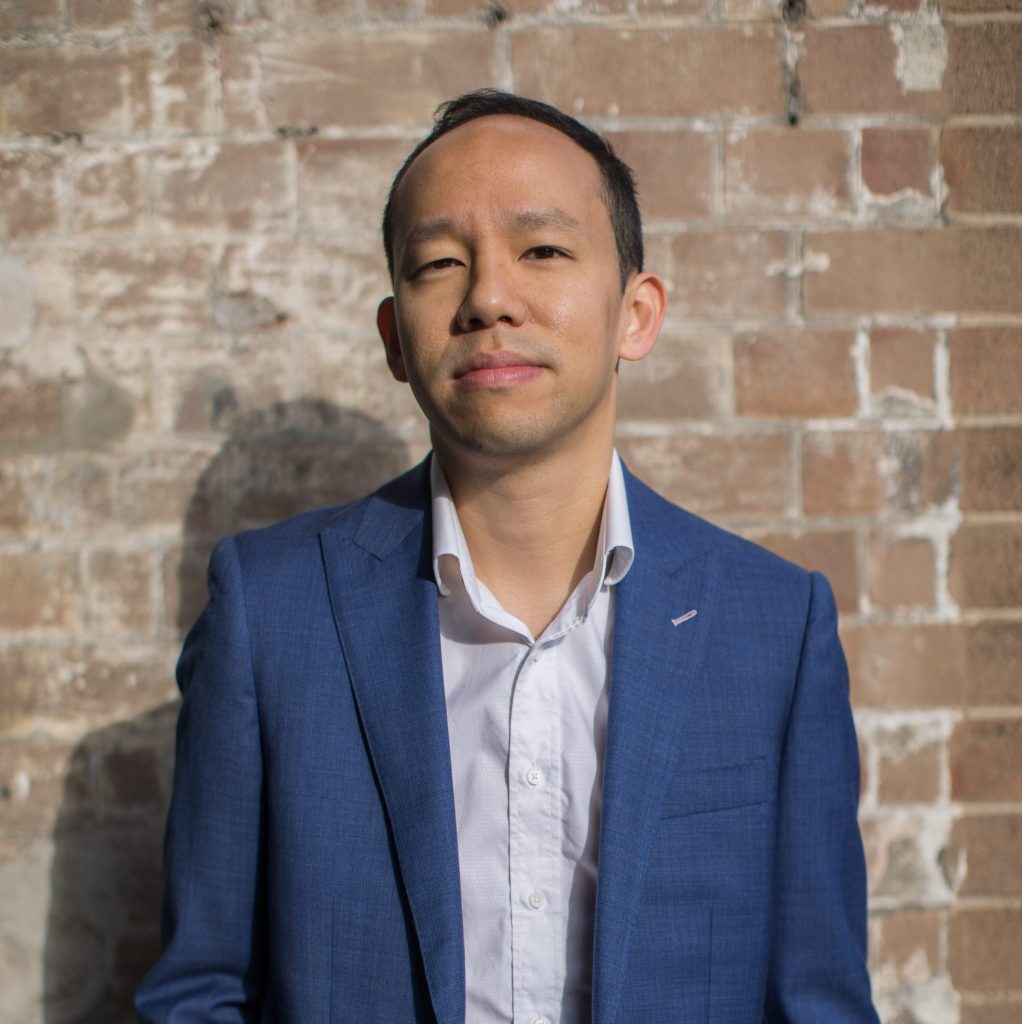 Ben Au – Director of Policy & Government Affairs, Interactive Games & Entertainment Association (IGEA)
Ben Au is the Director of Policy & Government Affairs for the Interactive Games & Entertainment Association (IGEA), which represents over 130 members across the Australian and New Zealand video games industry, from local game development studios to some of the largest technology companies in the world. For the past 5 years, Mr Au has led the video games industry's advocacy and engagement with governments across a range of technology and creative policy interests, including on content regulation, trust and safety, game development industry support, privacy, copyright and competition and consumer laws.
Prior to IGEA, Mr Au spent over a decade in the APS, including in policy roles within the Department of the Prime Minister & Cabinet, the Attorney-General's Department, the Department of Communications and the Arts and the Office of the eSafety Commissioner. Outside of IGEA, Mr Au is also an advisor to A New Approach, Australia's leading arts and culture think tank.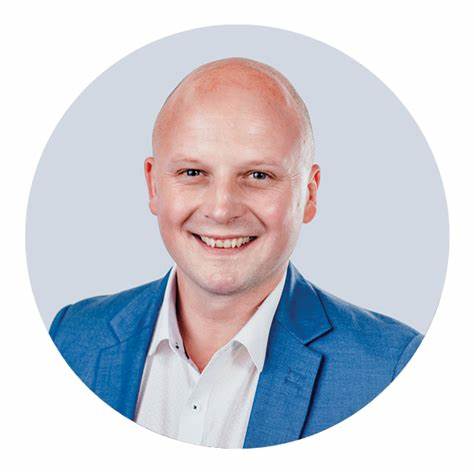 Brent Carey – Chief Executive Officer, Netsafe
Brent Carey is the Chief Executive Office of Netsafe, New Zealand's online safety charity. He has broad and extensive experience in regulatory, privacy, safety and justice environments along with a good understanding of both local and global online safety ecosystems. He was New Zealand's second Domain Name Commissioner (2017 -2022) overseeing the .nz domain name space. He has worked for two Privacy Commissioners and an Australian Senator.
He has previously lived and worked in Australia holding senior positions at various integrity bodies, for example, the Australian Telecommunications Ombudsman, the Independent Broad Based Anti-Corruption Commission, the Victorian Institute of Teaching and the Victorian Privacy Commissioner's Office.
Mr Carey serves on the Governance Committee of the Aotearoa New Zealand Code of Practice for Online Safety Harms adopted by Meta (Facebook and Instagram) Google (You Tube), TikTok, Twitch and Twitter. He is involved with several international bodies, including the International Council for Online Dispute Resolution and the Global Internet Forum to Counter-Terrorism. He is an Associate member of the Arbitrators and Mediators Institute of New Zealand and Member of Te Kotahitanga o Te Atiawa iwi, the indigenous peoples of Aotearoa (New Zealand). He is Co-Founder of Taranaki Agribusiness Green Meadows Beef.
He graduated from Victoria University of Wellington New Zealand with Law and Arts Degrees and has a Graduate Certificate in Alternative Dispute Resolution ( Industry) from Boxhill Institute of TAFE Melbourne, Australia.
Some of his recent collaborations include the development of Global Principles on Digital Safety: Translating International Human Rights for the Digital Context for the World Economic Forum, Project Dragon with the University of Swansea to develop Online Grooming Spotting Tools and Advisor to the University of Otago Department of Marketing on its Datification of Children Project ( 2023-2026). He is an industry representative of the Human-Centred Phishing Susceptibility Research programme, comprising of researchers and partners from The University of Auckland, Ng?ti Wh?tua ?r?kei, Tainui Group Holdings, NIWA and ESR, Datacom. The research program is examining aspects of social engineering, psychology and cyber security to focus on the people side of phishing attacks.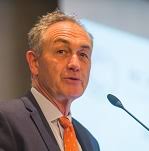 Chris Chapman – President, International Institute of Communications; Chairman, Nihilent Australia Pty Limited
Chris Chapman was appointed President of the International Institute of Communications on 1 April 2016. He is also Chair of the IIC Nominations Committee.
Mr Chapman previously held the position of Chairman and CEO of the Australian Communications and Media Authority (ACMA). He was appointed in February 2006 and was re-appointed for a 2nd five year term in October 2010 until April 2016. He was appointed an Associate Member of the Australian Competition and Consumer Commission in September 2007.
Mr Chapman is a seasoned executive with experience in the media, broadcasting and film, internet, telecommunications, sports rights and infrastructure development worlds.
Before joining ACMA, Mr Chapman held a number of senior management positions with the Seven Network, Stadium Australia Management, Optus and Babcock & Brown. He has also been the Chairman of Film Australia and Sports Vision Australia, and a previous member of the National Film and Sound Archives' Advisory Council.
Mr Chapman has a Bachelor of Laws and a Bachelor of Commerce from the University of New South Wales and has completed the Harvard Business School AMP program.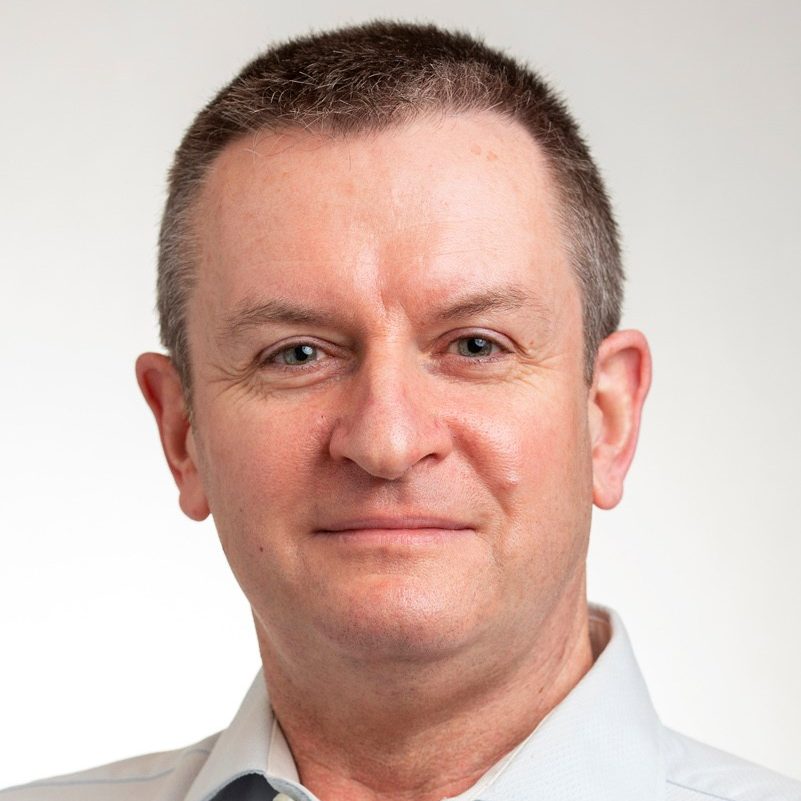 Chris Marsden (Dr) – Professor of Artificial Intelligence (AI), Technology and the Law, Monash University
Bio coming soon ……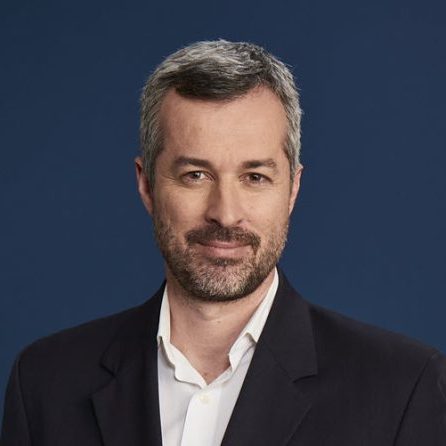 Damian Cronan – Chief Digital and Information Officer, Australian Broadcasting Corporation (ABC)
Damian Cronan serves as the Chief Digital and Information Officer for the ABC, with responsibilities spanning production, distribution, IT, cyber operations, and the development of well-regarded digital products like iview, listen, and ABC News.
Prior to the ABC, Mr Cronan was most recently the Chief Information & Technology Officer at Nine & Fairfax. There he led the product engineering & IT teams for Nine's family of brands including 9Now, The Sydney Morning Herald, The Age, The Australian Financial Review, 2GB and 3AW, alongside traditional corporate and broadcast technology responsibilities.
Mr Cronan was also the founding CTO for Stan, Nine's successful subscription streaming service, leading its development and launch into the market in 2015 and fast growth in the competitive subscription video landscape. Damian has also held roles at NineMSN and ACP Magazines.
With over 15 years in media and more than 25 years in technology, Mr Cronan has developed a keen interest in leveraging product and technology as a competitive tool to navigate the challenges and opportunities in the industry.
Dave Poddar – Partner, Quay Law Partners
Dave Poddar is a partner with Quay Law Partners, a specialist Australian regulatory firm. He has over 20 years' experience as a partner in private practice. Mr Poddar's practice focuses on competition (antitrust) and consumer matters in Australia. Mr Poddar's experience managing significant clearances for Australian and international M&A, joint ventures and alliances including for Emirates in its partnership with Qantas as well as competition and consumer litigation under the Australian Competition & Consumer Act 2010 (Cth)(CCA).
He has worked on infrastructure access and regulatory matters, including for Glencore in access applications and arbitrations in relation to access under Part IIIA of the CCA to the Port of Newcastle, as well as advising on investigations and cartel matters involving the Australian Competition & Consumer Commission (ACCC).
He is a member of and former chair of the Law Council of Australia's competition and consumer committee and a past co-chair of the International Bar Association's antitrust committee and is on its Advisory Board.
Mr Poddar's has acted in many high-profile mergers and acquisitions in Australia such as for SABMiller in relation to the acquisition of Fosters, Oracle's acquisition of Aconex and Cerner and various acquisitions for Bunnings Group in Australia.
Mr Poddar's has acted for various global tech companies in relation to the ACCC's Digital Platform Investigations and resulting consultation by the Australian Treasury in relation to the proposed mandatory Codes of Conduct for Digital Platforms. He has been published in various law journals and newspapers on antitrust matters including in relation to Artificial Intelligence.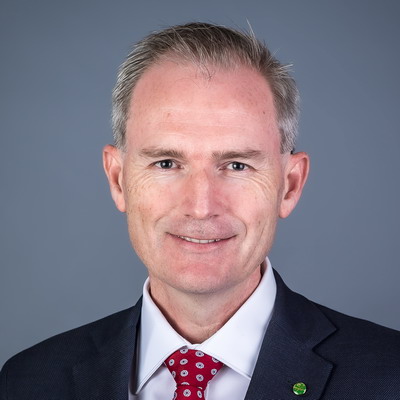 David Coleman MP – Federal Member for Banks and Shadow Minister for Communications, Parliament of Australia
David Coleman was elected to the House of Representatives as the Federal Member for Banks in September 2013. He was re-elected in 2016 and appointed as the Assistant Minister for Finance in 2017. In 2018, Mr Coleman was appointed as the Minister for Immigration, Citizenship and Multicultural Affairs. In 2019 he was re-elected at the Federal election. In 2020, he was appointed as the Assistant Minister to the Prime Minister for Mental Health and Suicide Prevention. He held this role until the Federal election in 2022, when he was re-elected for a fourth term. In 2023, David was appointed as the Shadow Minister for Communications.
Prior to entering politics, Mr Coleman worked in the private sector, principally in the media and technology industries. He was Director of Strategy and Digital and Nine Entertainment Co, Chairman of ninemsn, and held board positions with a number of other companies including Sky News and 3P Learning, the operator of the Mathletics business. He also worked with the management consulting firm McKinsey and Co, and had his own consulting business.
Mr Colemancompleted degrees in Law and Arts from UNSW. While at UNSW, he was elected President of the Student Guild.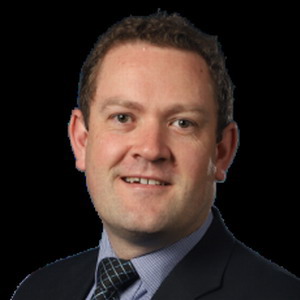 Hamish Hansford – Deputy Secretary Cyber and Infrastructure Security, Department of Home Affairs, Australia
Hamish Hansford was appointed the Deputy Secretary of the Cyber and Infrastructure Security Group on 1 May 2023.
Prior to this, Mr Hansford was Group Manager and Inaugural Head of the Cyber and Infrastructure Security Centre, a role he held from 1 September 2021, where he was responsible for reforms to the Security of Critical Infrastructure Act 2018 and led the principal regulatory authority for all critical infrastructure in Australia. Immediately prior to this role, Mr Hansford was the First Assistant Secretary of the Cyber, Digital and Technology Policy Division, where he led the delivery and implementation of Australia's Cyber Security Strategy 2020, cybercrime policy, online harms policy including combating terrorist use of the internet and child exploitation, as well as critical and emerging technology and data security policy.
Prior to this, Mr Hansford was the First Assistant Secretary of National Security and Law Enforcement Policy Divisions where he delivered Australia's first ever modern slavery act, surveillance, investigatory powers and lawful access reforms, as well as hardening of Australia's counter money laundering, illicit firearms, terrorist financing and child exploitation regimes. Mr Hansford has held Senior Executive positions in the former Department of Immigration and Border Protection and the former Australian Crime Commission. Mr Hansford has also served in a range of intelligence, policy, planning, and program delivery roles in the Department of the Prime Minister and Cabinet, Attorney General's Department, the Australian Senate and the former Office of Transport Security.
Mr Hansford started his career in the National Museum of Australia.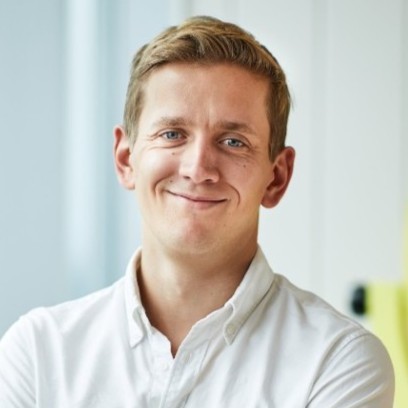 Henry Turnbull – Head of Public Policy, APAC, Snap Inc.
Henry Turnbull was appointed as Snap's Head of Public Policy for APAC in September 2021, and is based in Sydney. He previously led Snap's public policy and government relations work in the UK, Ireland and the Nordic countries. Before joining Snap, Mr Turnbull worked at the Home Office in the UK, where he held a series of roles covering counter-terrorism, borders and international policy.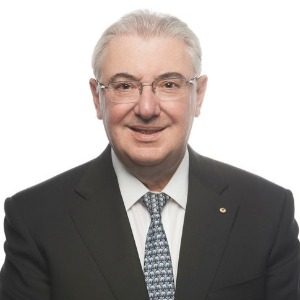 Ian Robertson AO – Chair, Holding Redlich
Ian Robertson is a corporate, media and regulatory lawyer who heads the media and communications practice of national law firm Holding Redlich. He is also the Chair of Holding Redlich. He became a partner of Holding Redlich in Melbourne in 1990 and established the firm's Sydney office in 1994.
Ian has held a number of public and private sector Board appointments including President of the Board of the Victorian Government screen agency, Film Victoria, Deputy Chair of the Australian Government screen agency, Screen Australia, board member of the Australian Broadcasting Authority, director and Chair of Ausfilm, director and Deputy Chair of Film Australia Limited, and director of the ASX-listed screen production and distribution group, Beyond International Limited. He is a Fellow of the Australian Institute of Company Directors.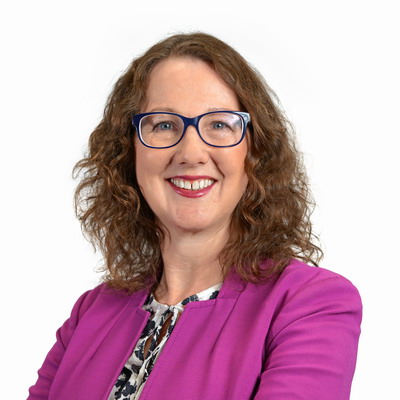 Jane van Beelen – Chief Legal & Regulatory Officer, nbn™, Australia
Jane van Beelen Joined nbn on 1 October 2020 and joined nbn's Executive Committee from 1 September 2021. As Chief Legal & Regulatory Officer, Ms van Beelen is the General Counsel of nbn and leads the company's legal and regulatory functions. She is responsible for the provision of legal and regulatory expertise to our board and executives, leading our engagement with regulatory stakeholders and facilitating legal and regulatory compliance. The Legal & Regulatory business unit also incorporates the company secretary and non-discrimination obligations compliance office.
A telco industry veteran, Ms van Beelen joined nbn following a 25-year career across the legal, regulatory and corporate affairs functions at Telstra, where she led the company's regulatory strategy and engagement for ten years and played a leading role in numerous reforms and regulatory outcomes across the telecommunications industry in Australia. Most recently she led the compliance and regulatory affairs function, with responsibilities extended to the company's compliance framework and compliance programs including ethical behaviour, regulatory and privacy.
Ms van Beelen was also inaugural chair of the GSMA Asia-Pacific Policy Group and a global Policy Group member, served on the Boards of TIO Ltd and AMTA, including two years as AMTA chair, and continues to serve as a Director of Communications Alliance.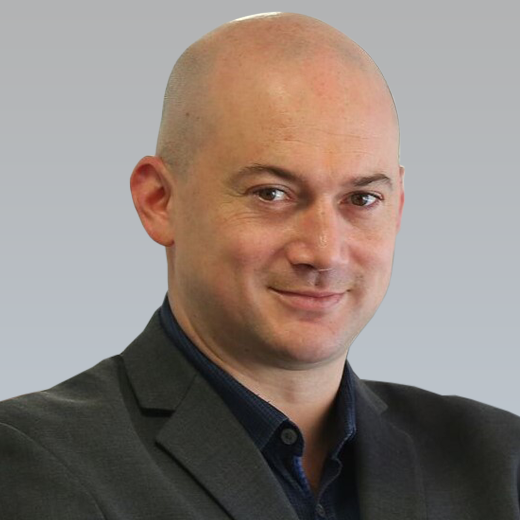 Jean-Jacques Sahel – Asia-Pacific Head of Content Policy and Global Head of Telecommunications Policy, Google; Director, International Institute of Communications
Jean-Jacques Sahel was appointed Asia-Pacific Information Policy Lead at Google in November 2019, overseeing Google's public policy approach in the region for issues including misinformation, online safety and intermediary liability.
He has been involved in international government and regulatory affairs for over 15 years in both the private and government sectors. Before joining Google, Mr Sahel was Managing Director of ICANN's Brussels office and led the organisation's corporate strategy and operations across the European region. He also led ICANN's strategic plan for outreach, support and engagement with governments, private sector, and user groups throughout Europe, and worldwide for civil society.
Previously, Mr Sahel headed government and regulatory affairs for Skype, then digital policy at Microsoft for Europe, Middle-East & Africa regions. He had started his career in the City of London, before spending several years in the UK Government, leading in particular its international telecommunications policy.
Ex officio, Mr Sahel chaired the UK Chapter of the International Institute of Communications (IIC) from 2009-2019. He currently serves on the IIC's Board and is Chair of the IIC Strategy Committee. He was a member of OSAB, the Advisory Board of UK communications regulator Ofcom for 2 terms until 2016. He has authored articles and research in both mainstream media and academic publications particularly on Internet policy and governance.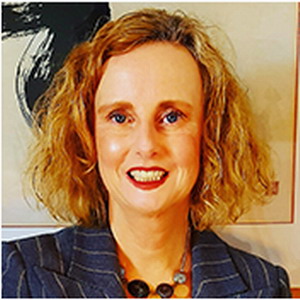 Jennifer Duxbury (Dr) – Director Policy, Regulatory Affairs, and Research, Digital Industry Group Inc (DIGI)
Dr Jennifer Duxbury is a senior legal professional and policy advisor with over 20 years of international experience spanning private and public sector legal practice, corporate governance, public policy, and academia. Dr Duxbury has held General Counsel roles at Reuters Limited, Airservices Australia, Lonely Planet and ninemsn. She leads DIGI's work on mis and disinformation including the development and administration of the Australian Code of Practice for Disinformation and Misinformation.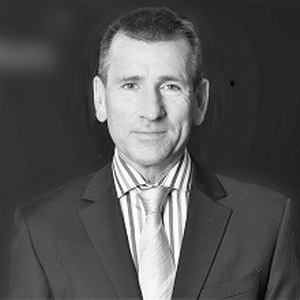 John Stanton – CEO, Communications Alliance
John Stanton is a seasoned communications industry executive with over 18 years of experience.
From 2006-2009 Mr Stanton was Chief Executive Officer of ASX and NZX-listed telecommunications carrier, People Telecom. Under his leadership, People Telecom became profitable and was recognised as Australia's Best Regional Service Provider in the Australian Telecom Awards 2007. In early 2009 the Company was sold to M2 Telecommunications.
Prior to that Mr Stanton was an executive with Intelsat, the largest provider of fixed satellite services worldwide. Based in the UK from 2001-2005, he was President and Director of Intelsat Global Sales & Marketing and of the Data, Carrier and Internet Business Unit. Mr Stanton also spent two years in the US with Intelsat as Vice President of Sales and Marketing from 1999-2001.
Mr Stanton joined Telstra in 1992 as a result of the merger with OTC where he was Manager of Public Affairs. From 1992-1999 Mr Stanton held a number of roles with Telstra including Managing Director of Payphones and Card Services. From 1996-1997 he was also Chairman of the Intelsat Board.
In his early career, Mr Stanton worked as a journalist and as a press secretary with the Australian Government.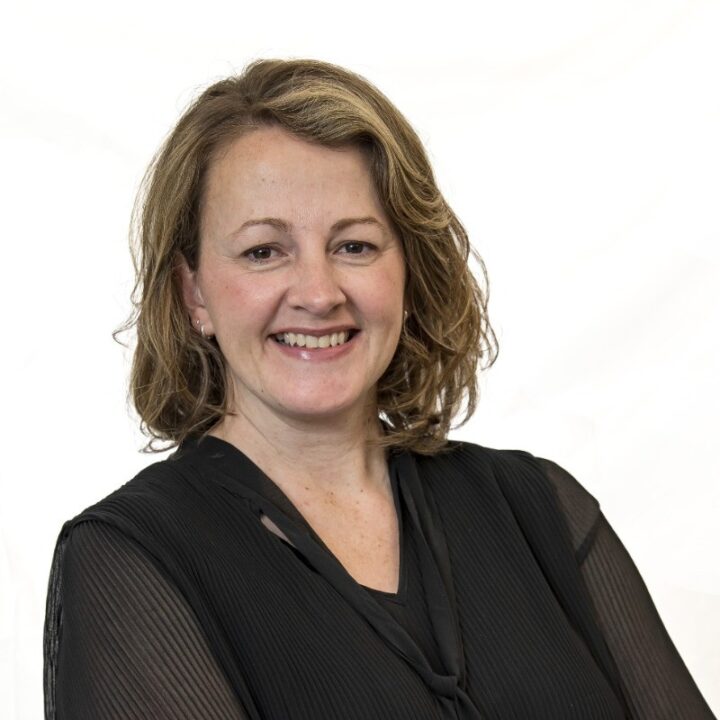 Julia Steward – Manager, Public Policy, Amazon
Bio coming soon …..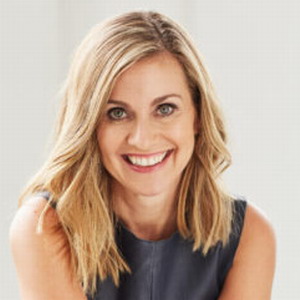 Julie Inman Grant – Australia's eSafety Commissioner
Julie Inman Grant is Australia's eSafety Commissioner. In this role, Julie leads the world's first government regulatory agency committed to keeping its citizens safer online.
Julie has extensive experience in the non-profit and government sectors, and spent two decades working in senior public policy and safety roles in the tech industry at Microsoft, Twitter and Adobe.
The Commissioner's career began in Washington DC, working in the US Congress and the non-profit sector before taking on a role at Microsoft. Julie's experience at Microsoft spanned 17 years, serving as one of the company's first and longest-standing government relations professionals, ultimately in the role of Global Director for Safety & Privacy Policy and Outreach. At Twitter, she set up and drove the company's policy, safety and philanthropy programs across Australia, New Zealand & Southeast Asia.
As Commissioner, Julie plays an important global role as Chair of the Child Dignity Alliance's Technical Working Group and as a Board Member of the WePROTECT Global Alliance. She was recently designated one of Australia's most influential women by the Australian Financial Review and a leading Australian in Foreign Affairs by the Sydney Morning Herald. In 2020, the World Economic Forum and Apolitical designated the Commissioner as one of the #Agile50, the world's most influential leaders revolutionising government.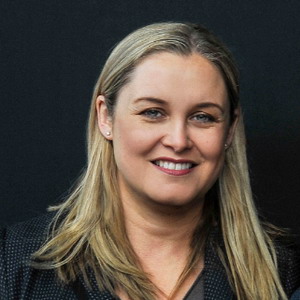 Kate Reader – General Manager, Digital Platforms Branch, Digital Platforms Branch, Australian Competition & Consumer Commission (ACCC)
Kate Reader has been the General Manager of the ACCC's Digital Platforms Branch (formally the Digital Platform Inquiry) since 2017. The original inquiry looked at the impact of social media platforms, search engines and other digital content aggregators on the media and advertising markets. The current 5 year Inquiry requires 6 monthly reports to the Treasurer on various digital platform services.
Ms Reader has previously been a Director of Merger Investigations, a Principal Lawyer and a Director of the Mobile and Consumer Engagement at the ACCC. Ms Reader has worked across a number of significant issues including international mergers, NBN related matters, mobile roaming and gas and electricity matters.
Prior to joining the ACCC, Ms Reader was a Principal Lawyer at the Australian Communication and Media Authority. She also worked in regulatory roles at Ofgem and the Office of Rail and Road in the United Kingdom. Kate has Bachelor degrees in Law and Commerce and a Graduate Diploma in EC Competition Law from Kings College London
Liza Carver – Commissioner, Australian Competition and Consumer Commission (ACCC)
Bio coming soon ….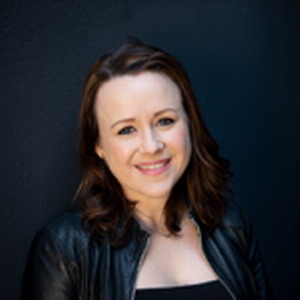 Lizzie O'Shea – Founder and Chair, Digital Rights Watch
Lizzie O'Shea is the founder and the chair of Digital Rights Watch, which advocates for human rights online. She is on the board of Blueprint for Free Speech and the Alliance for Gambling Reform. Ms O'Shea is a human rights lawyer with many years of experience working in public interest litigation. She is also the author of Future Histories which looks at radical social movements and theorists from history and applies them to debates we have about digital technology today.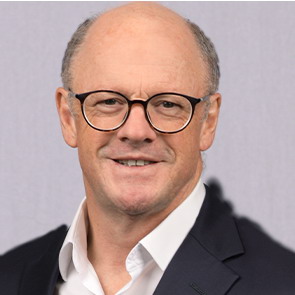 Luke Woodward – Partner, King & Wood Mallesons
Luke Woodward is Head of KWM's national competition law group.
Mr Woodward advises clients on competition and consumer law investigations & prosecutions, ACCC acquisition & merger clearances and Infrastructure regulation – notably in the telecommunications, gas, electricity, water, airports, sea ports and rail industries in Australia.
Luke has over 30 years of competition and consumer law enforcement experience, on the enforcement side with the ACCC and in private practice, including:
• an outstanding track record in obtaining competition law clearances in high profile transactions and unparalleled experience and success in contested merger cases over the past thirty years.
• extensive experience in the conduct and oversight of major competition law litigation including representing clients in leading cartel (civil and criminal), misuse of market power, mergers and joint venture cases.
• leading numerous client responses to major ACCC investigations including immunity applications under the ACCC and NZCC cartel immunity policies
• advising private sector clients, governments and regulators in relation to infrastructure access and regulation, including in communications, energy and water, and transport/logistics sectors.
Mr Woodward is a globally recognised and highly regarded thought leader and advisor on Australian competition law and infrastructure regulation administration, policy and law reform.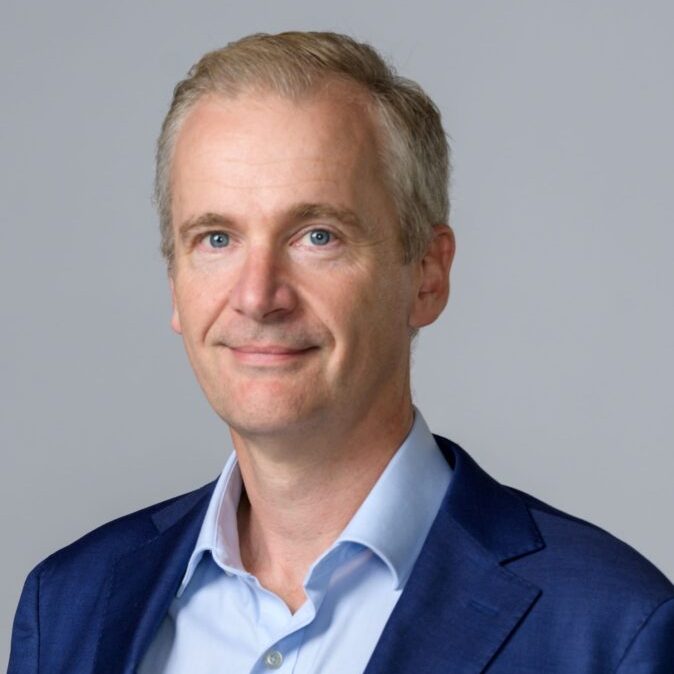 Luke van Hooft – Head of Regulatory, Optus
Luke van Hooft is the Head of Regulatory at Optus, where he is responsible for shaping Optus' telecommunications policy agenda, driving competition advocacy, and ensuring compliance with regulatory requirements. He has played a role in multiple telecommunications merger assessments, and major spectrum allocations, renewals, and auctions. Mr van Hooft has been actively involved in shaping Australia's National Broadband Network policies since its inception in 2010.
Mr van Hooft is also the Chair of the Australian Mobile Telecommunications Association.
Prior to joining Optus, Mr van Hooft held regulatory positions at Vodafone Group, with responsibility for economic regulation across Europe, Africa, India and Australia and New Zealand. Before his time in the telecommunications industry, Luke was a senior economist with the Australian Productivity Commission.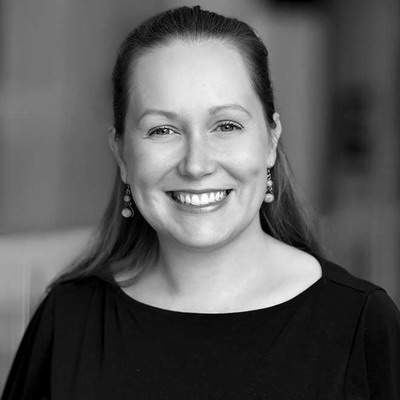 Lyndal Sivell – Special Counsel, Clayton Utz
Lyndal Sivell's practice focuses on complex contracting and outsourcing matters, with particular expertise in global technology projects. In recent years, Lyndal has led legal support on a range of significant transactions including the procurement and through-life-support of global network services, cloud data solutions and a range of other application and infrastructure services, primarily for dominant players in the financial services and retail and consumer sectors.
Ms Sivell has provided deal-critical advice on core platform licensing arrangements and developed innovative solutions with respect to associated IP rights transfers across Asia-Pacific, the UK, Europe and the Americas.
Ms Sivell has a particular interest in privacy and data protection and its intersection with technology, data and digitisation projects. She is routinely sought out by clients and colleagues to provide real-time, pragmatic advice on privacy compliance and data monetisation matters.
Ms Sivell also advises on technology, IP, privacy, data security and general commercial aspects of mergers, acquisitions, disposals and corporate reorganisations (including complex separation and transitional services arrangements).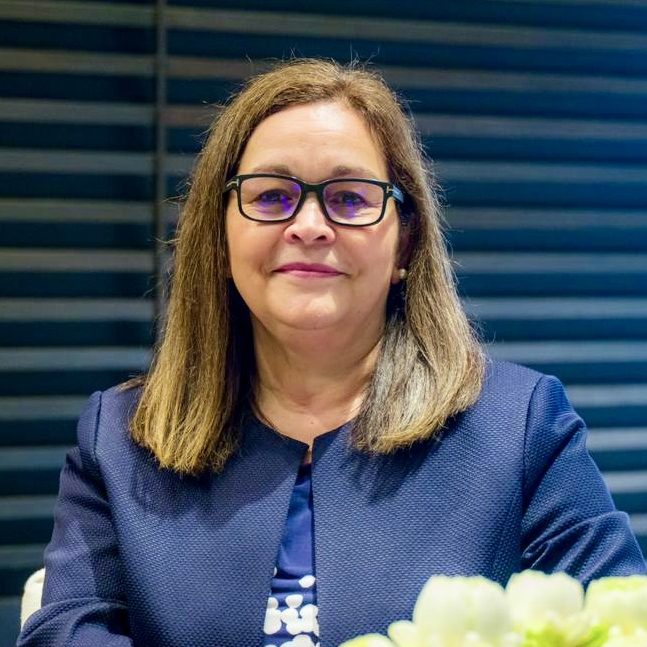 Lynn Robinson – Director General, International Institute of Communications
Lynn Robinson became Director General of the International Institute of Communications (IIC), in March 2020.
Lynn is an experienced senior director and trustee / non exec-director, having held key senior leadership positions in the technology, built environment, regulation, accreditation and dental industries. She has extensive experience of professional membership bodies working within the full spectrum including, Regulatory bodies, Industry associations and Chambers of Commerce. Lynn is a well-known and established ambassador in these areas having led on many strategic programmes to aid engagement, growth, retention, change management, stakeholder and political engagement.
An experienced Trustee / Non-Executive Director as Vice Chair at Arnos Vale Cemetery Trust, a unique heritage site in the heart of Bristol (UK), Lynn is also a Trustee / Non-Executive Director at The Bristol and Bath (UK), Parks Foundation.
Reflecting on becoming Director General at the IIC at the outbreak of a pandemic, Lynn said, 'these last two years have been like no other we have known, with many challenges coming our way. In 2020 we successfully pivoted the organisation through a digital transformation programme to maintain a full schedule of events and by increasing the outputs delivered. Transforming the programme enabled us to continue to deliver the professional service and increase our engagement with IIC members and stakeholder community to remain connected to them through such a difficult time.
As we move through 2022, I am delighted to return to a combined in-person and online programme and to continue to evolve the IIC in to the next phase, with the vision and strategic focus to deliver our objectives and to build on our growth, engagement and retention'.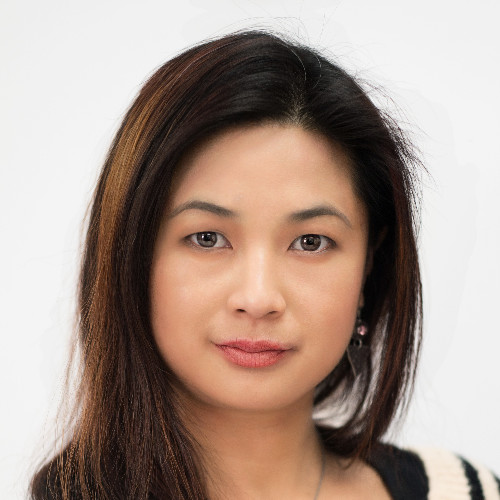 Michelle Lim – Chair, Commpete
Bio coming soon ……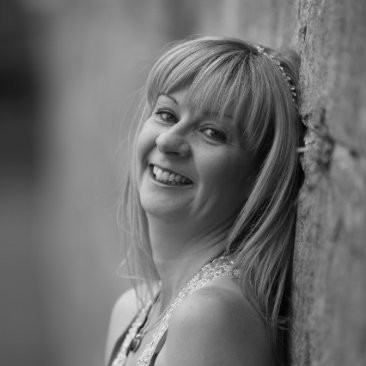 Monica Whitty (Prof) – Head of Department of Software Systems and Cybersecurity; Professor of Human Factors in Cyber Security, Monash University
Bio coming soon ……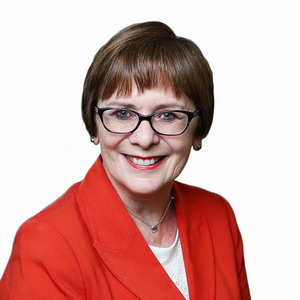 Nerida O'Loughlin – Chair and Agency Head, Australian Communications and Media Authority (ACMA)
Nerida O'Loughlin was appointed Chair and Agency Head of the ACMA from 14 October 2017 for five years.
Prior to joining ACMA, Ms O'Loughlin was Deputy Secretary in the Department of Communications and the Arts providing policy advice across telecommunications, broadcasting, online content and the arts. Ms O'Loughlin has also been responsible for major projects in the communications portfolio, including leading the Digital Television Switchover Program. Ms O'Loughlin served as interim CEO of the Digital Transformation Agency from 2016 to 2017. Over her career, Ms O'Loughlin has also held senior positions in the Victorian and Commonwealth Governments, predominantly across the technology and cultural sectors.
On 6 April 2019, Ms O'Loughlin was appointed as an Associate Member of the Australian Competition and Consumer Commission. On 10 June 2019 Ms O'Loughlin was awarded a Public Service Medal in the Queen's Birthday honours for 'outstanding public service through contributions to a more digital Australia and government'.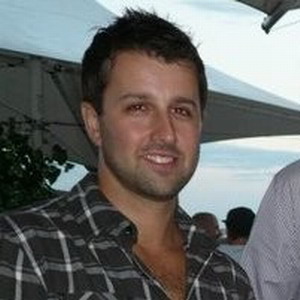 Paul Tremlett – General Manager Technology Strategy and Innovation, TPG Telecom
Bio coming soon ….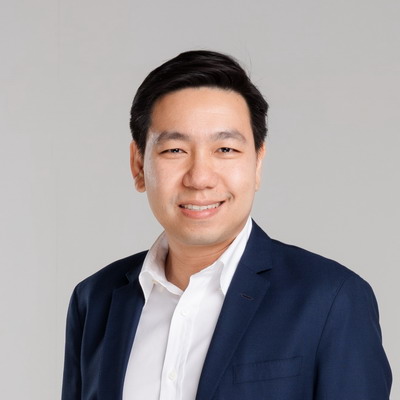 Prapanpong Khumon (Dr) – Vice Dean, School of Law, University of the Thai Chamber of Commerce
Assistant Professor Prapanpong Khumon (PhD) is an Associate Dean of School of Law, University of the Thai Chamber of Commerce, Thailand. He is the President of Academy of Public Enterprise Policy, Business and Regulation (APaR). He also acts as an Expert Committee in the Personal Data Protection Committee of Thailand.
Professor Khumon leads a number of research projects for the National Broadcasting and Telecommunications Commission of Thailand (NBTC) including a comparative study about media regulation in ASEAN, a comparative study of media regulation of the EU and ASEAN, and a study on regulation of the pay TV sector, child online literacy, market access and communications satellite services liberalisation, and ASEAN cross-border personal data protection. He also heads a research project for the Thai Council of State on Digital Economy regulations for Thailand.
Professor Khumon has published a number of scholarly articles on cross-border data protection and trade in services in a number of academic journals, including the law and development review and Asian Journal of WTO and International Health Law and Policy.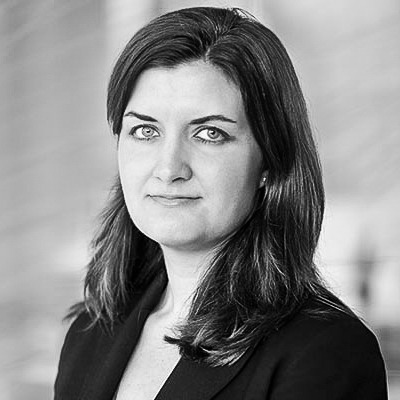 Rebecca Dunn – Partner, Gilbert + Tobin Lawyers
Rebecca Dunn is a partner in Gilbert + Tobin's Tech+IP group specialising in Intellectual Property.
She is an experienced intellectual property litigator who has worked on some of the leading copyright cases in Australia. In addition to copyright, her focus is on trade mark litigation, Australian Consumer Law litigation and defamation.
She advises clients across industries including health care, media and entertainment in relation to the multiple legal issues associated with branding. Rebecca has particular expertise in the online space in relation to copyright, consumer law, social media, privacy, data protection and defamation.
She has worked on a variety of enforcement matters for both national and international clients including the film and music industries. Ms Dunn has litigated cases in the Supreme and Federal Courts and at appellate level in the NSW Court of Appeal, the Full Federal Court and the High Court of Australia.
Ms Dunn is the current President of the Communications and Media Law Association, a member of the Copyright Society of Australia and the Intellectual Property Society of Australia and New Zealand.
Ms Dunn has a Bachelor of Law (First Class Honours) from the University of Sydney and a Bachelor of Arts (Communications Studies) from the University of Newcastle. Rebecca was admitted as a solicitor in 2005. Rebecca also has a Masters of Research in issues relating to social media law and democracy.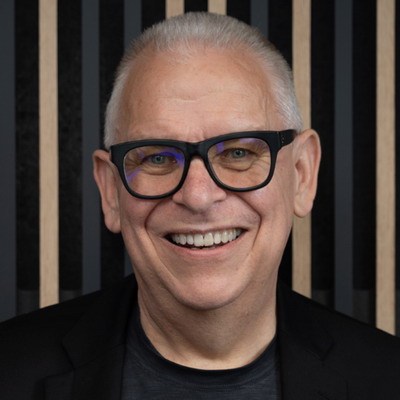 Rob Nicholls (Dr) – Associate Professor of Regulation and Governance, UNSW Business School and Visiting Professional Fellow, UTS Law
Dr Rob Nicholls is an associate professor of regulation and governance at the UNSW Business School and a visiting professional fellow at UTS Sydney Law. His research interests focus at the intersection of technology and regulation. Dr Nicholls has had a forty-year career concentrating on competition, regulation and governance. His first degree was in electronics and communications engineering from the University of Birmingham, and he was awarded his PhD and MA by UNSW Sydney.
Dr Nicholls is director of the UNSW Business School Regulatory Laboratory, a deputy director of the UNSW Institute for Cybersecurity, and a member of the UNSW Business Insights Institute.
Before moving to academia, he worked for Webb Henderson, the ACCC and spent twelve years as a client-facing consultant at Gilbert + Tobin, including as a partner. Dr Nicholls is an accredited mediator.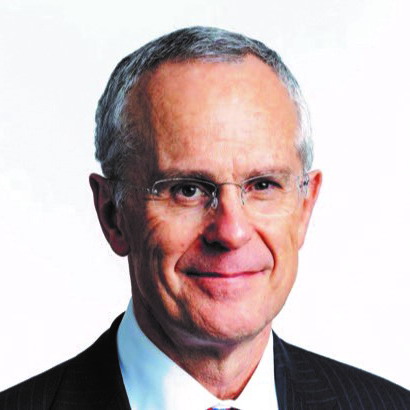 Rod Sims AO (Prof) – Professor in the Practice of Public Policy and Anti Trust, The Australian National University
Rod Sims AO is a Professor, Crawford School of Public Policy at the Australian National University, Canberra; Chair of the Superpower Institute, a non-profit organisation dedicated to Australia moving quickly to, and benefitting from, the transition to net zero emissions; Chair of Opera Australia, Australia's largest performing arts company; Chair of the Competition Research Policy Network at the Centre for Economic Policy Research, Paris; and Chair of Australia's National Data Advisory Committee. He is also an Expert Adviser to the UK's Competition and Markets Authority on digital platform issues.
From 2011-March 2022 Professor Sims was Chair of The Australian Competition and Consumer Commission. Prior to that he had a range of senior corporate positions, including on Boards based in Australia, the UK and Singapore, and advising many major Australian companies on corporate strategy issues. He has also worked in the Australian Public Service including as the Deputy Secretary in charge of all domestic policy in the Department of the Prime Minister and Cabinet, one of three positions working to the Head of that Department. From 1988-1990 he was the Principal Economic Adviser to Australia's Prime Minister Bob Hawke.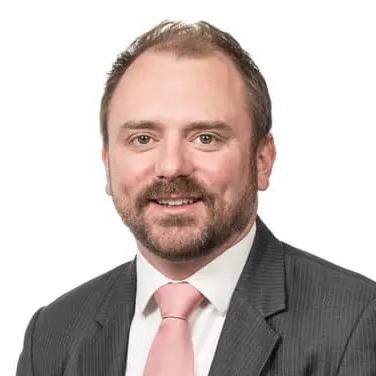 Ross Mitchell – Director of Broadcast Policy, FreeTV
Ross Mitchell is an experienced public policy, government relations, and regulatory affairs executive who has been serving as Free TV Australia's Director of Broadcasting Policy since 2017. With over 20 years of experience in addressing public policy issues in Australia, he brings a background in regulatory economics and politics to his role.
Before joining Free TV Australia, Mr Mitchell held senior positions within the Australian Competition and Consumer Commission and served as an adviser to a former Communications Minister. He also has experience across State and Federal Governments, including working at the South Australian Department of Treasury and Finance.
Mr Mitchell is currently pursuing an MBA at the UNSW.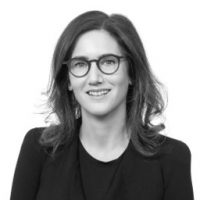 Sarah Waladan – Director of Policy and Regulatory Affairs, Interactive Advertising Bureau (IAB)
Sarah Waladan is the Director of Policy & Regulatory Affairs at IAB Australia. Ms Waladan works with IAB member organisations, policy makers and the global IAB network, advising on communications law and policy issues.
Prior to joining IAB Ms Waladan held various legal and policy roles across government and the private sector with a focus on media and intellectual property issues, most recently as Head of Legal and Regulatory Affairs at Free TV.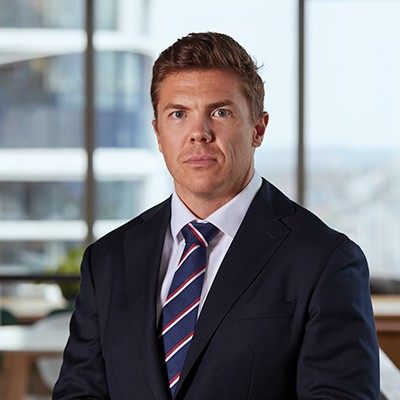 Shannon Sedgwick – Partner, National Cyber Security Practice, MinterEllison Consulting
After two decades of working globally, consulting on risk and cybersecurity, Shannon Sedgwick has keen insight into what makes an organisation both protected and resilient from cyber threats. Mr Sedgwick's focus is on cyber risk governance and providing strategic advice to executive leadership and boards. Mr Sedgwick works with government and corporate clients to develop solutions to incorporate cyber risk into their strategies. Mr Sedgwick helps clients meet risk-reduction and compliance objectives and advises on the implementation of new and evolving technologies by ensuring they are secure, fit-for-purpose, scalable, and continually driving efficiencies. By employing his unique blend of experience in finance and cybersecurity, he assists in uplifting internal due diligence capabilities, focused on reducing risks and increasing return on investment.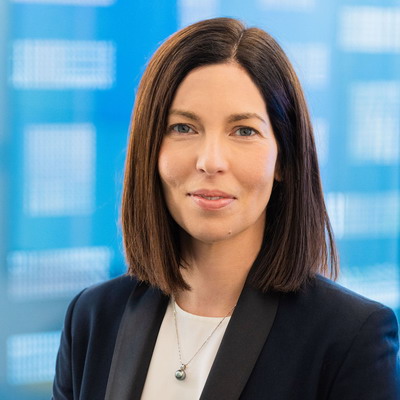 Sophie Farthing – Head, Policy Lab, Human Technology Institute, University of Technology Sydney
Sophie Farthing is Head of Policy at the Human Technology Institute, University of Technology Sydney (HTI). Previously, Ms Farthing was the Senior Policy Adviser to the Australian Human Rights Commissioner, leading the Human Rights and Technology Project at the Australian Human Rights Commission from 2017 to 2021.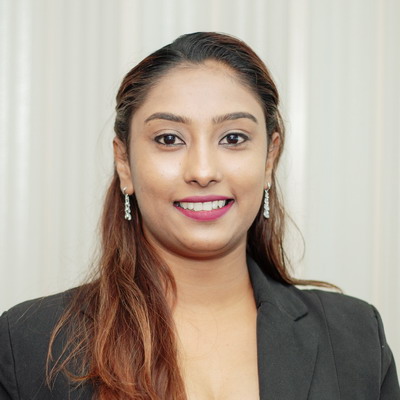 Tajeshwari Devi – Acting Commissioner, Online Safety Commission, Fiji
Tajeshwari Devi was recently appointed as the Acting Commissioner for the Online Safety Commission (OSC) in Fiji which was established in 2019 under the Online Safety Act 2018. The OSC gives Fijians a space to resolve concerns and complaints with respect to electronic communications and it seeks to promote responsible online behaviour and online safety.
Born and raised in Suva, Fiji, Tajeshwari developed a passion for technology from an early age, and started her career working for Digicel in Fiji to Shop n Save to University of Fiji. She completed her Bachelor of Commerce from the Fiji National University and continued with a second Bachelor of IT from University of Fiji, however she had to pause and continue her Postgraduate in Commerce from the University of the South Pacific. After the establishment of the Commission in 2019, she then joined the Commission as an Executive and in recognition of her outstanding contributions, she was appointed as the Acting Commissioner for the Online Safety Commission Fiji this year 2023. She wishes to complete her Masters of Science in cyber safety or related field by thesis.
Ms Devi is a remarkable individual who has dedicated her career to ensuring the safety and well-being of Fijians in the digital world. With her extensive experience and expertise in the field, she is an ideal candidate for this crucial role. She has been instrumental in developing policies and strategies to combat cyberbullying, online harassment, and other forms of online abuse.
Firstly, Ms Devi possesses a deep understanding of the challenges faced by individuals online. She has worked tirelessly to combat cyberbullying, harassment, and other forms of online abuse that can have devastating effects on victims. Her commitment to protecting vulnerable individuals from harm is evident in her current capacity.
Furthermore, Ms Devi's leadership skills are commendable. She has successfully led various initiatives aimed at promoting digital literacy and responsible online behaviour among Fijians. Her ability to engage with stakeholders from different backgrounds and foster partnerships demonstrates her effectiveness as a leader. She has also shared her expertise at international conferences such as The 15th Asia-Pacific Telecommunity (APT) Policy and Regulation Forum for Pacific (PRFP-15) in Vanuatu through a panel discussion on the topic of Cyber security: regulatory approaches for more trusted Internet and also represented the OSC in the International Telecommunication Union (ITU) World Telecommunication Development Conference (WTDC) 2022 in Kigali.
In addition to her qualifications, Ms Devi's passion for creating a safer internet environment is truly inspiring. She firmly believes that everyone deserves to feel secure while using digital platforms and actively works towards achieving this goal. She has completed a study tour in Australia with the office of the eSafety Commissioner that included capacity building sessions on eSafety' s model of online safety education and regulation, eSafety' s best-practice compliance and investigation processes and collaboration on online safety in the Pacific. She is also an Ambassador for Get Safe Online, the UK's leading internet safety website. They provide unbiased, factual and easy-to-understand information on online safety since 2020.
In conclusion, Ms Devi's exceptional qualifications, leadership abilities, and unwavering dedication make her an outstanding choice for the role of Acting Commissioner for the Online Safety Commission Fiji. With her at the helm, we can trust that our online experiences will be protected and regulated effectively. As an Acting Commissioner, Ms Devi is passionate about creating a safe online environment for everyone in Fiji to enjoy. She strives to bring awareness to online abuse matters and ensure that everyone has access to resources that will help them stay safe while using the internet. She believes in taking responsibility for our online safety, and she is committed to doing everything she can to protect people from harm. She is a shining example of how dedication and passion can make a positive impact on society. Her work as Acting Commissioner for the Online Safety Commission Fiji has undoubtedly made Fiji a safer place for its citizens in cyberspace.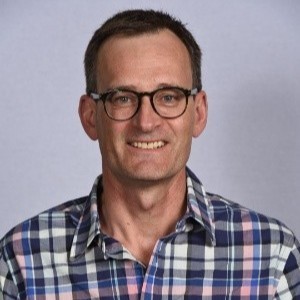 Tim Fawcett – Director of Government Affairs, Cisco Systems
Bio coming soon ….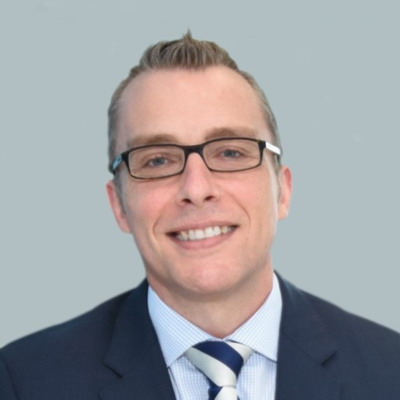 Tristan Gilbertson – Telecommunications Commissioner, Commerce Commission of New Zealand
Tristan Gilbertson was appointed Telecommunications Commissioner in June 2020. He is a commercial lawyer with extensive international experience in telecommunications law and regulation. After an early career in private practice, Mr Gilbertson was appointed Legal & Regulatory Director – Asia-Pacific at Vodafone Group Plc, where he was closely involved in the expansion and diversification of Vodafone's business. He then joined Telecom New Zealand Ltd where he was Group General Counsel and played a leading role in the structural separation of Telecom and the re-set of the regulatory framework in New Zealand. Most recently, he was Group General Counsel of Digicel Group Ltd, where he focused on transformation and change across Digicel's 32 global markets.
Mr Gilbertson holds a BA/LLB(Hons) from the University of Auckland and has completed the Executive Leadership Development Programme at the Wharton School of the University of Pennsylvania. Mr Gilbertson chairs the Commission's Telecommunications Division and Fibre Regulation Division, and is a member of the Consumer Division, Retail Payments System Division, Groceries Division, and Market Studies Division.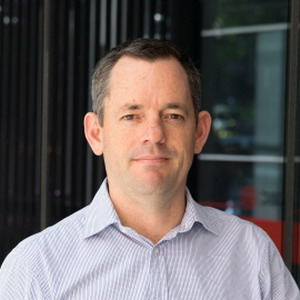 Warwick Davis – Economist, Frontier Economics
Warwick Davis joined Frontier Economics in 2006, and has more than 25 years of experience advising firms on economic and financial issues. Warwick's particular expertise lies in the areas of regulated pricing, economic modelling, and market analysis, and he has applied this expertise in many network industries including telecommunications, digital platforms, ports and airports, taxis, and roads.
Mr Davis's clients have included policy makers, regulators, and industry participants, who value his ability to provide credible and independent economic analysis, and to manage complex projects under tight timelines. As well as economic consulting, he has experience working for telecommunications and competition regulators in Australia and the United Kingdom.
Mr Davis has a M.Com (Econ) from the University of Melbourne and has published a number of articles on contemporary economic issues in telecommunications, including structural separation and access pricing, and has also written extensively on taxi reform.
Registration fees for delegates:
• IIC Members and IIC Australian Chapter Members – Free
• Non-Members – £250 GBP (excluding VAT *) approx $465 AUD
*VAT will be applicable for UK registrations only
Note: TMF registration is coordinated by IIC Head Office in London.
IIC members can register more than one participant per organisation.
Sponsored by: